The Politecnico of Turin joins the Federation IDEM (IDEntity Management for federated access), for the construction of the Federated Authentication and Authorization Infrastructure of the GARR network and to interfederation eduGAIN
Resource list available as member of the IDEM GARR AAI that you can access with this Identity Provider.
Recipients
Teaching staff and researcher

Technical administrative and library staff

Students
Access to IDEM services takes place using the credentials normally used to access the Politecnico's online services.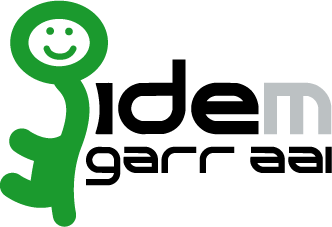 USERS SUPPORT
For technical information or to request assistance, send an e-mail to idem@polito.it
GUIDE TO ACCESSING FEDERATED RESOURCES
Access Guide for Federated IDEM and eduGAIN Resources
INFORMATION ABOUT THE ATTRIBUTE RELEASE TO FEDERATED RESOURCES
The Identitiy Provider (IDP), in accordance with the legislation in IDEM (regulation), provides Service Providers (SP), where required, only the information on the user (called attributes) strictly necessary.
LAttribute specifications are available Technical Information GARR Attributes
In order to ensure greater privacy management, during the access phase to a Service Provider the required attributes will be highlighted and only upon acceptance will it be possible to use the service itself.
The set of information to be transmitted may vary from resource to resource..
This Identity Provider will send to each Resource only the information that the Resource requires to receive.
The following table lists all the information that this Identity Provider could transmit to a Resource that requests it.

| Attribute Name | Meaning |
| --- | --- |
| sn | Surname |
| givenName | Name |
| cn | Name surname |
| displayName | Name surname |
| mail | E-mail |
| schacHomeOrganization | The persons home organization using the domain of the organization. |
| schacHomeOrganizationType | Type of a Home Organization |
| eduPersonScopedAffiliation | Specifies your affiliation within a particular security domain in broad categories such as student, faculty, staff, alum, etc |
| schacPersonalUniqueCode | Personal unique code assigned by your organization |
| eduPersonPrincipalName | A scoped identifier for a person |
| eduPersonEntitlement | A simple example would be a URL for a contract with a licensed resource provider |
The Privacy Policy is located here: Privacy Policy